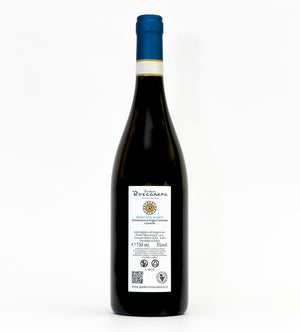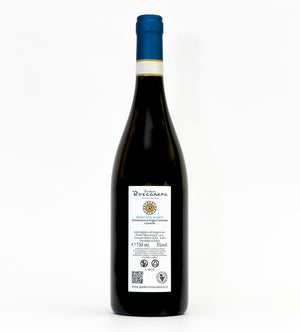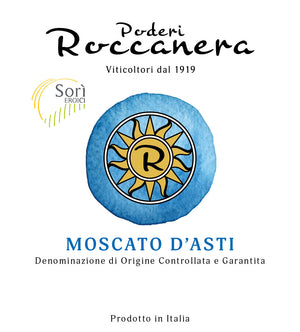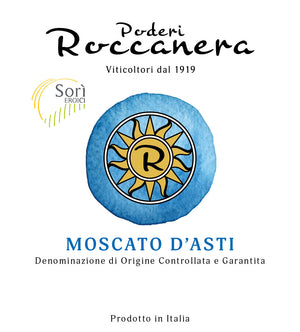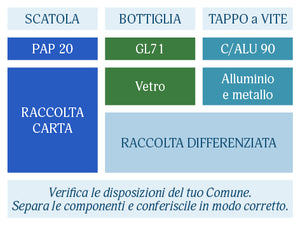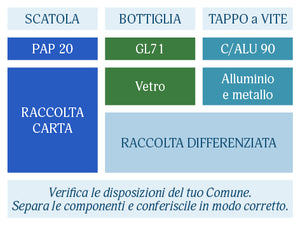 On Sale
Moscato d'Asti D.O.C.G. - Sorì eroici - 2022
BLUE
We have combined this color with Moscato d'Asti 'Sorì eroici' because blue represents the joy of life that this wine spreads to every glass. Blue is also the colour of wisteria and sage flowers, typical aromatic notes of our Moscato d'Asti.
WHY WE LIKE

The Moscato vine has always been the King of the hills of the Belbo Valley, this is especially noticeable in autumn where the predominant colour of the vineyards is yellow. Since the 2013 vintage we have started to vinify it ourselves, following the process from cultivation to sale. We like it because it is the wine that has always kept us company, ever since our grandparents as children ate bread and Moscato for breakfast: it is the wine that reminds us of home.
TECHNICAL SPECIFICATIONS
Variety

 

: white Moscato di Canelli 100%.
Harvest

 

: hand picked on the hills in Cossano Belbo.
Vinification

 

: the grapes are generally harvested between the second and third week of September. Once received in the cellar they are de-stemmed and pressed whole in order to obtain a very fine must rich in primary aromatic compounds. Fermentation takes place in steel autoclaves where the wine is kept at controlled temperature and pressure. It is precisely in this process that Moscato d'Asti naturally acquires its effervescence. Before bottling, a delicate microfiltration is carried out in order to make the wine brilliant and stable over time. 

Colour

 

: straw yellow with golden reflections.
Aroma

 

: characteristic of Moscato: hints of acacia honey, peach in syrup, grapefruit and lemon, elderflower and wisteria, sage.
Taste

 :

 

sweet and savoury, the acidity breaks and refreshes the characteristic sweetness in the mouth. Long and harmonious finish.
SERVICE AND FOOD PAIRINGS
It is recommended to serve it cold, at a temperature of about 5-7°C. Our Moscato d'Asti goes very well with any dessert. Typical matching is with a hazelnut cake or with fruit-based desserts. A suggestion is to try it with cheeses, better if hard and medium/long matured.